Mature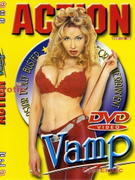 742 MB
Wenn sich die Traummasse 96/58/87 in Bewegung setzen, schiesst den Männern das Blut in den Kopf und der Saft in die Lenden. Dolly kennt alle Zungenspiele und die heisseste Mösen-Gymnastik, um die Kerle hörig zu machen.
Wenn sie ihre Schenkel öffnet und den Blick auf ihr geiles, tropfendes Loch freigibt, liefern sich Faust und Schwanz einen erbitterten Kampf.
Der grossen Meisterin ist das egal. Hauptsache sie kommt auf ihre Kosten – lange und ausdauernd.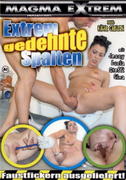 700 MB
Den bedauernswerten Girls in diesem Streifen bleibt aber auch nichts erspart. Erst werden sie dreist angemacht, müssen die fettesten Schwänze hochblasen und anschließend werden ihre feuchten Ritzen von Fäusten extrem gedehnt. Damit nicht genug, werden sowohl die Mösen als auch die engen Ärsche auch noch ordentlich durchgefickt.


701 MB
Eine Firma mit mehreren Mitarbeitern zu führen, verlangt viel Fingerspitzengefühl und auch kaufmännische Fähigkeiten. Wenn dann eine Steuerprüfung anliegt, müssen die Bücher stimmen. Vivian Schmitt meistert die Situtation gewohnt souverän und der Finanzbeamte kommt nicht nur einmal…


696 MB
These older ladies have the same desire for sex that they had as young girls. Any opportunity for a young dick is a good one. Passion never dies.


0.99 GB
Fuck My Fat Pussy porn Pudgey pussy and hot heffers!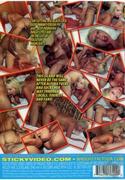 1.05 GB
Cum Eating, Big Black Cock, Deep Throat, Cream Pie And Deep Pounding Doggy Style Are On The List Of Vacation Highlights!
This Island Will Never Be The Same After Alysha Fucks And Sucks Her Way Through Locals, Tourist And Fans!


1.14 GB
Four brand new, heavy, sweaty, phatties suck and f*ck for your viewing pleasure.


819 MB
Cum with us as we see five couples get interviewed and aroused which leads to some hot fucking that makes each other cum. Natural tits, and real life amateurs getting down and dirty. In scene two this couple has all kinds of piercings. The man has his nipple and his cock pierced and the lovely lady has her big natural tits and her pussy pierced. There a couple you don't want to miss!


1.85 GB
Die besten 240 Minuten die wir filmen konnten!