Mature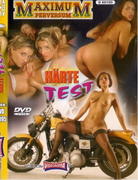 991 MB
"Eine Pizza Diavolo – aber extra scharf bitte" – der Pizza-Service arbeitet prompt, doch die Pizza wird an die falsche Adresse geliefert. Dort steht die Fahrerin plötzlich selbst auf dem Speiseplan und wird – mit Klammern gespiekt – gleich mit vernascht. Weitere Beilagen wie Sekt ab Quelle und vor allem strenge Kost runden das Menü ab. Fünf Sterne für den Maître Harry S. Morgan.


653 MB
Conny Dachs, unser rasender Reporter ist mit seiner neuen Minikamera auf der Suche nacgh perversem Treiben. Abnormaler Sex ist bekanntlich seine Profession. Den Tip eines Spanners verfolgend, verschlgt esihn aufs Land. Dort findet in einem Schloss ein Treffen abartiger Herren aus ganz Europa statt. Diese habennur eines im Sinn: Junge, versaute Frauen tabulos einzureiten.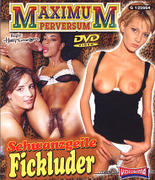 684 MB
Schön lebt es sich auf einem Schloss in Frankreich. Das weis auch ein Berühmter Produzent, der sich dorthin zurückgezogen hat. Und folgt dem Ruhm die Ruhe? Nix da! Geile Girls umlagern das herrschaftliche anwesen und erhoffen sich Unterstützung für die eigene Karriere. Dafür halten sie gerne die Muschis und Rosetten hin. Noch macht der Meister sein Nickerchen und das Personal die Fickerein. Aber die Mädels sind scharf auf das dicke Ding ihres Idols!

2.3 GB
Everybody's favorite MILF (or at least in most's top 10 lists) is back, doing exactly what she does best for 240 full minutes. With that much time you can expect a crazy variety of different scenes and positions, all of which are deliciously well acted. It's hard to find flaws with an actress this stable and the quality of direction this provides to be quite a winner in the MILF hardcore genre.

700 MB
Tabulose Paare aus allen Bundesländern beim Ficken gefilmt! Diese Paare sind extrem scharf und stehen auf allse, was Spaß macht.


682 MB
Diesmal stehen für Marias Venushügel die Sterne aus absoluter Geilheit.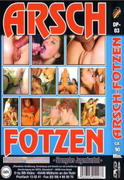 946 MB
This movie is packed with big fat dicks given German bitches assholes a smack. This movie is packed with loads of hardcore action.


1.55 GB
Böse Mädchen machen einfach alles – und vor allem alles was Spass macht und geil ist! Sehen sie in diesem Video, wie Diana sich vom Koch die Sahne von den Titten schlecken lässt und danach von ihm durchgefickt wird, wie Nikki dem Naktmodell Ralf einen runterholt, was Fanny beim Judotraining mit Laszlo alles treibt, wie Gabi in der Früh mittels Handschellen die ehelichen Pflichten von ihrem Mann einfordert, wie es aussieht, wenn Edit vor dem Postboten stript und Daisy und Biggi einen Einbrecher auf anale Weise stellen.