Mature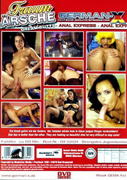 732 MB
One Ass is Better than the Other. They are looking so beautiful, that it makes it very difficult to stay calm!

772 MB
Waschen, föhnen, bücken Heute ist Montag – Damentag – beim Figaro. Montags macht er nur "Spezialtermine" mit seiner mondänen, weiblichen Kundschaft und sein Service kommt wahrlich gut an. Ob blond- , brünett-, oder schwarzhaarig, der dicke Lockenstab des Meisters ist im Dauereinsatz und keine der "Damen" geht unzufrieden, wenn auch etwas strubbelig, nach Hause – Harry S.Morgan versteht es wieder einmal mehr, Witz, Erotik und knallharten Sex zu einer gelungenen Mischung zu vereinen.

854 MB
Una sorella vergine e curiosa, un fratello morbosamente attratto de lei. Storia familiare dalle tinte decisamente forti.

1.16 GB
Epopea scolastica tra giovani studentesse. Parenti e vecchi professori avranno la meglio su queste giovani troiette! Non perdetele!

1 GB
Fette Frauen nicht nur zum Anfassen!

1.1 GB
Castingspaß pur! Werden die Nippel hart? Schmeckt sein Schwanz? Wer kann länger? Wie hast du's am liebsten?

1.2 GB
Pot Belly:Watch as Dino gets Nurse Roxy Blaze to give up her cavernous pussy or stand to lose her job! The Secret Of My Parkinson`s:When a famous actor learns that a special formula may cure his disese, he sends chunky cunt-hole Erika Kole back to the future to collect a sample! Black Cock Down:When corporal Cumminz returns home from war, his post tramatic disorder needs some tender loving fat to cure what ails him! The Trouble With Rod`s Career:Pornstar Rod Fontana is injured on the job, and is nursed back to health by the robust Lucki Chatsworth.

1.7 GB
AMP has gotten a host of great BBW releases lately and Shiratori Sumire provides another hit in the "full" catalog of break out BBW sex. She's an amazing woman and there's quite a bit of lead time given to Shiratori; the opening scenes are a slow watch of her playing with herself and peeling her amazing sex parts off a set of skinny pants that are easily two sizes too small. Great hardcore sex with this very buoyant beauty.