Mature

827 MB
My wife is the biggest slut. She invites strangers to our house so that she can be the true exhibitionist that she is. Wearing her sexiest lingerie, she fucks everyone around. A beautiful Italian film full of sex stories that you won't want to miss.


699 MB
Mia figlia ama godere con me!

1.4 GB
ELENA GRIMALDI SPLENDIDA PROTAGONISTA DEL NUOVO FILM FACTORY DIRETTO DA T.T.S. CON ELENA GRIMALDI, SEMPRE PIU' BELLA E BRAVA, E CON LA DEBUTTANTE LAURA PEREGO. ACCANTO A LORO DESTINY, ANNA BIRO, SANDRA PARKER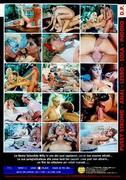 1.2 GB
Milly D'Abbraccio in uno dei suoi capolavori con Rocco Siffredi, come non essere attratti dalla sua libidine e dalla sua spregiudicatezza sessuale.
611 MB

1.1 GB
Donald Gomez dirige une affaire très juteuse. Il met en relation des hommes fortunés avec des jeunes filles vénales qui doivent se plier à toutes les envies du client, comme se transformer en geisha ou charmer le serpent du mystérieux Cheik Al Kabir… L'épouse de Donald, Alessandra, va découvrir ses manigances et lui faire payer.


700 MB
Chattes poilues, gros seins, sado-maso