Mature

850 MB
These big women may not be as appealing to everyone, but boy are they hot. They will work twice as hard to please you, and will stop at nothing before they`ve had a taste of your cum.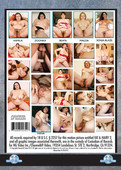 1.6 GB
6 scenes over 2hrs 30 mins of pump round babes with a sexy full patch of pussy hair. Watch them comb through their fur burgers and open up their pussys wide for a good hard fucking!


856 MB
Directed by Armond Weston in 1976, this film has funny dialogue and great cinematography that really is a pleasure to watch. Manny (Marc Stevens, who is famous for his 10 1/2 inch rod), is the leader of his own cult of women who worship his giant cock. He is an eccentric and depraved man in search of ecstasy. His assistant, Charley (Bobby Astyr), must find acolytes for him, and his magnificent tool, he has little difficulty. There is a throbbing pace and so much penetrating inside this film, it will blow your mind to ecstasy!


680 MB
Italian amateur fucking. Amateur film shot by ordinary people and without a condom. Ordinary people but loves sex in all its forms, as few do.


1.14 GB
Italian amateur fucking. Amateur film shot by ordinary people and without a condom. Ordinary people but loves sex in all its forms, as few do. Each hole is exploited, the search for pleasure stronger and more complete