Mature

700 MB
Karl Brenner betreibt das floriende Party Hotel Moulin Rouge . Hier bumsen sich Gäste und Angestellte die Seele aus dem Leib. Natürlich will Gaby, das kurzgehaltene Fräulein Tochter mit Hilfe ihrer Freundin Kitty Carlsson und anderer Angestellter an dem Erfolg teilhaben und ein Stück von dem fetten Kuchen abbeißen. Während der Hausherr auf der Toilette die vollbusige Barfrau Isabelle vögelt, Hotelpage Karl zunächst im Getränke-Lager Küchenhilfe Tina das steif geblasene Rohr in die Weichteile stopft, danach die monsterbrüstige Anja genüßlich im Schwimmbad vernascht und sich die Gäste auf den Zimmern intim miteinander vergnügen, machen Kitty Carlsson am Empfang und Töchterchen Gaby im Pferdestall nicht nur zum Spaß die Beine breit, sondern dicke Geschäfte nebenbei und Beschiß ohne Ende. Viel Spaß mit diesem spritzigen Film!


698 MB
Inspiriert von Billy Wilders Kinoklassiker ´Some Like It Hot´, erzählt Kovi von zwei Freunden, die unerwarteterweise in den Besitz einer Tasche mit der Beute eines Bankraubes geraten. Verfolgt vom bösen Räuber, kommen die beiden in Frauenkleidern in einer Mädchenband unter – wo sie prompt aus der Situation Kapital (erwartungsgemäss sexueller Natur) schlagen.
Eingedeutschte Fassung von Kovis SOME LIKE IT HOT mit fünf Fickszenen, die bis hin zu Anal und Doppelpenetration einiges beinhalten. Sowie nicht nur eine Anita, sondern mit Blond und Dark gleich deren zwei. Als origineller Höhepunkt gilt zweifellos die Blas-Action in voller Phallschirmmontur in den Lüften.


1.79 GB
The Private health service taken to a level so deep and raunchy that it will blow your mind. We have Alison, Sheila Stone, Kissy Kapri, Jennifer, Ariana, Ionie Luvcoxx and Bonita all visiting the doctor for a thorough medical checkup. Is there something wrong with my ass, they wonder? Do not worry ladies, the medicine will come right up your rectum in no time!


724 MB
Vor allem reife Frauen (und ein wenig junges Gemüse) erzählen vor laufender Kamera, wie sie sich ihre SEX-Fantasien vorstellen und wie es in ihrem Sexleben denn so richtig "abgeht". In der letzten Einstellung erzählt uns das Filmteam dann ihren eigenen Traum vom bespannten Paar – Natürlich macht das Zusehen Spass und tatsächlich muss man an die eigene Nachbarin dabei denken – die geile Sau…


696 MB
Schon beim Anblick dieser Monster-Euter fangen deine Eier an zu kochen. Jeder Freier wird schwach, wenn sie mit ihren Glocken läuten. Und das nutzen diese immergeilen Fick-Maschinen auch gnadenlos aus…


1.31 GB
In Reality Part 7 – Mature Women Fucking The Younger we get to see great looking women doing what they do best! Watch as these older women take advantage of these younger studs and show them how great they are at pole smoking and fucking! It's a day of fun on the farm!


1.42 GB
Die Brüder Sepp und Franz leben und arbeiten schon lange auf dem Bauernhof. Sepp fährt zu einer Vermittlungsagentur nach Salzburg wo ihm erfolgreich "Mizzi" vermittelt wurde. Mizzi will sich natürlich von seinen Fähigkeiten überzeugen. Was für eine Familie. Da läßt sich keiner was entgehen. Susi, die Inhaberin der Agentur nutzt jede Gelegenheit sich im Büro von Ihrem Freund vögeln zu lassen. Auch auf dem Bauernhof wird kreuz und quer gevögelt. Diese naturgeile Familie fickt sich in allen nur erdenklichen Stellungen durchs Leben. Dabei darf sich der Bruder auch mal die neue Schwägerin vorknöpfen und die Schwiegermutter bekommts vom Sepp so richtig besorgt.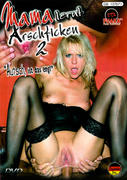 938 MB
Check out the latest from Puaka Video, Mama Lernt Arschficken 2! Featuring the hottest girls in action from Germany!