Mature

1473 MB
Ces bourgeoises matures et libertines vous entraînent avec elles dans les méandres torrides de leurs jeux sexuels… Tenez-vous prêts !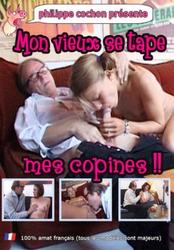 1.29 GB
Mon père, ce vieux salaud, dès que j'amène une copie à la maison, ne peut pas s'empêcher de lui sauter dessus. Et le pire, c'est que ces salopes ne lui résistent pas longtemps.

1.61 GB
On ne peut plus se fier à son voisinage et toutes ces braves femmes au foyer semblent être des videuses de couilles professionnelles ! En effet, ces chaudasses n'ont pas le temps de s'ennuyer avec tous les pervers qui prennent un plaisir de dingue à les prendre par derrière !! Une MILF très excitée, ça se gère par une bonne sodo évidemment ! Alors qui veut se farcir le cul de sa voisine ?


917 MB
If you're looking for some great tits, look no further! These chicks have amazing breasts in both size and glory!