Pregnant

696 MB
All of the beautiful ladies featured here are mega pregnant, but even so…they're all in heat! Watch their bouncy bellies get jiggled around as they take those cocks left and right. They may be inflated like gigantic balloons ready to burst, but they still get horny damn it!


1.75 GB
Schwanger Planet is an absolutely awesome movie that is all about German ladies that are pregnant and loving it! In fact, Schwanger Planet actually translates to Pregnant Planet! Cum and feast your eyes and delight all your senses as you watch four extremely hot and horny pregnant babes! Monika is a lovely brunette with a sexy belly and she steals the show in the fourth scene! Cum and watch her suck and fuck with abandon!


672 MB
If you like bulging bellies and puffy pussies, you are in for a treat! We've rounded up some Knocked Up and Nasty babes that just can't get enough cock.


1.06 GB
Robert Hill has found the dirtiest and nastiest of all wives….and he put them on camera….. the only catch is these whores are pregnant! And they are taking as much cock as they can before they pop out a lil' bugger! Take a pre-natal adventure with the crew here at Robert Hill !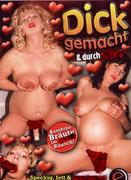 650 MB
Seitdem Sonja, 9. Monat, schwanger ist, wachsen nicht nur ständig ihre Titten, sondern auch die Lust aufs Ficken. Fast täglich lässt sich der schwanzgeile Wonneproppen von zwei Schmierlappen aus der Nachbarschaft durchziehen und vollrotzen. Auch Heike, 8. Monat, und Freundin Judith, 6. Monat, haben Elefanten-Ärsche und sehen aus als hätten sie einen Fußball verschluckt aber zwischen den behaarten Schenkeln juckt es wie verrückt. Kugelmaus Britta, 7. Monat, behaart bis zum Bauchnabel, so wie Friseuse Petra, 10. Monat, blond mit riesigen Eutern und Cousine Birgit, 5. Monat, die sich sogar in den Hintern ficken läßt ergänzen den Reigen unser triebigen, trächtigen Milchkühe.


1.36 GB
Diese Pro Amateur Spezialausgabe zeigt die brave Hausfrau von ihrer versauten Seite. Wenn der Haushalt erledigt ist und die Kinder versorgt sind, kümmert sie sich liebevoll um den Herrn des Hauses. Mit der Routine eines Profis umsorgt sie dessen "bestes Stück". Getrieben vor allem von Eigennutz, denn sie wartet nur darauf sich damit ordentlich vergnügen zu können …!


1.66 GB
Watch four scenes all with pregnant women and their big wet pussies. The first scene she masturbates with a vibrator before she gets fucked. Who said pregnant women don't want to? She does in every position. Gives a blowjob and loves her big tits fucked. That's where he releases his load. Next she just loves her toes sucked and her pussy licked. Nothing like fucking on the gym floor, then off to the shower. Last a threesome with a double blowjob and her tits lactate!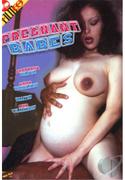 1.72 GB
Nothing like a really fine ass babe with a bellyfull of baby. They were hot before they got knocked up now they are burning up! These babes need cock down their dick-hungry throats & up their prick happy pussies.


1.36 GB
Frech, geil und absolut versaut

716 MB
9 Mois!!! – Dieses Drecksluder kann es einfach nicht lassen. Selbst im hochschwangerem Zustand laesst sich diese Schlampe noch ordentlich die Moese wund ficken, und sie zeigt sich notgeiler als je zuvor. Mit einem dicken Schwanz laesst sich diese zukuenftige Mama alle ihre Lustloecher stopfen und kriegt einfach nicht genug. Unglaublich!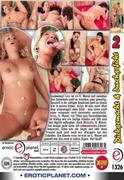 700 MB
Curly Cora it is pregnant 8 months and between feet at it very strongly itches. Also the member enters in its priest as into warm oil. Helga does not maintain temptations and twists buttocks – its pussy always ready. Jenny on 9 month with very excitable dummies it is extremely lewd as a knot at monthly and with pleasure allows itself to fuck in doggy style. Also Mishell. 8th month an angel with huge boobs willingly allows the friend to put on itself on a cock. Blond Imke only on 6 month of pregnancy also uses sex still in full.