Pregnant

582 MB
In part two of Autumn's Fucking Orgies, the fucking parties regulars introduce pregnant housewife Natalie. Watch as Vixen and LuLu take turns licking Natalie and Crista Lynn, then they have a "strapon race," then watch the free for all orgy ending to this fucking party!


277 MB
Do what you will to Japanese girls, they can take it. This pregnant female is all tied up with her breasts and pussy sticking out for your pleasure. What would you do with her? This man decided after tying her up that she needed to be suspended and have hot wax dripped on her. Are there any better ideas?

1.02 GB
There's nothing sexier than a woman with the natural glow of impending motherhood. Except a mom-to-be sating her raging lust with massive dildos in a solo masturbation session! Meet Rocket. This pregnant and sexy siren is in her third trimester, but that's not gonna stop her from spreading her legs wide and stroking her aching hole with massive dildos in three stimulating and titillating scenes!

532 MB
Climaxx is due any minute! She is still Hott and horny and loves to fuck and suck cocks. She shows off her maternity wardrobe then does a Hott dance number. Let's get her too horny, so she takes on a couple of guys and they shoot Hott loads of cum in her mouth and her cunt. No wonder they call her Climaxx!

1228 MB
Jessica is horny, pregnant, hairy…and ready to get down and dirty! This mom to be and her hubby don't have a shy bone in their bodies – but Jessica can't seem to get enough of getting boned! Watch as she takes on both girls and boys in an effort to soothe her insatiable sexual appetite. This mom-to-be doesn't have a problem sucking cock, solo masturbation, lesbian love-play, or getting her hairy slit drilled! The bigger her tummy gets, the hairier her bush gets; the harder hubby's cock gets!

451 MB
This was …slightly awkward for me as an American. It's obvious that she's pregnant but what's "maternity" size for Japanese ladies is "normal" size for the majority of midwest bar-bait where I come from. My personal feelings aside, this was actually some very slick and seductive sex with great camera angles and variety of scene. The full body massage, while amateur looking, was pretty damn hot.

702 MB
Round belly,wet pussy,double fun to fuck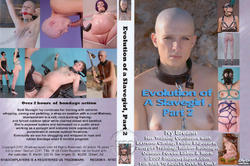 880 MB
Bald Slavegirl Ivy continues her training with extreme whipping, canning and paddling; a strop-on session with a cruel Mistress, imprisoned in a cell; cock-sucking training; and compelled outdoor labor while chained, naked, and barefoot. She is exposed topless and harnesses on a public street working as a ponygirl and endures more exposure and punishment in remote outdoor locations. Eventually we see her struggling and whipped in rope and rubber bondage when eight months pregnant.

764 MB
Mother Nature takes you into her womb of desire. After looking into her book of the world, she notices the depravity of her expectant mothers and sets out on a quest to quench their sexual desires. If hot sex, lactating milk filled breast, cum drinking, pussy licking is what you crave, this film will satisfy your wanton desires. Don't pass it up.

576 MB
Even with a bun in the oven Brandie Joy is at her prime. With only three days away from delivering, this babe is busting at the seams. Watch as Brandie shows off her baby making goods, in this spectacular video that will leave you busting at the seams. This video is filled with hot and steamy slo-mo titty bouncing juggling fun! You do not want to miss this special treat. It'll have you pushing out more than a baby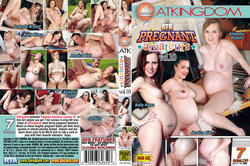 1.62 GB
In this hot volume you get 7 hot scenes in crisp HD resolution of ATKingdoms most horny pregnant amateurs. Watch as these naughty pregnant babes get their hairy pussies or shaved pussies fucked. Indoors and outdoors these soon to be MILFs love to ride a cock or play with their favorite vibrators.