News

700 MB
8 heiße Karbol-Mäuschen als Azubis im Krankenhaus, eine geiler als die andere. Zwei davon sind auch noch eineiige Zwillinge – immer auf der Jagd nach zwei Eiern, denen sie den Lustsaft abzapfen können. Mit großem Eifer beschäftigen sich die kleinen Luder mit der Anatomie, vorzugsweise der männlichen und funktionieren die Klinik kurzerhand um in eine Samenbank.

536 MB
Wendy invites you to watch as she explores the world of men loving other men. This is truly the best of both worlds – chiseled hardbodied studs with huge packages servicing each other and the amazingly enormous tits of Wendy Whoppers! A full length adult video.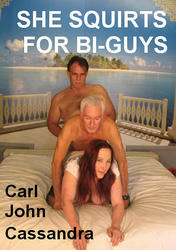 169 MB
Carl seduces John into more bi-action with the promise of a lady joining them who loves watching bi-guys do each other, because bi guys are the most fun in bed. Cassandra joins the fun making it a hot threesome. She gets so turned on that she squirts when she touches her clit with a vibrator.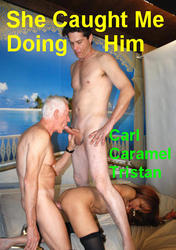 160 MB
Carl sneaks away to "talk" to the construction worker while his secretary waits for him. But what he really wants is the construction worker's cock in his hungry mouth! When Caramel walks in on the two, she decides to join the couple. With big, hard, throbbing cocks and a wet pussy…Carl enjoys the best of both worlds! It's a bi-sexual free for all, and Carl milks it to the last drop!
A Vegas prostitute possessed by Satan slaughters her pimp, roommate & others. Bloody knife murders with wet blowjobs. Excellent score and use of narration.