News

1.3 GB
Szene 1 River hat sich nach langem guten zureden entschlossen, einmal Aufnahmen vor der -Video-Kamera zu machen, aber nur wenn diese beiden Männer mit den großen Schwänzen und der Chef als Kameramann dabei sind. River kann sich die Männer aussuchen die sie will. Scharenweise laufen ihr die Kerle hinterher. Sie sagt: "Ein bisschen lebe ich mich jetzt aus, aber in drei Monaten suche ich mir einen zum Heiraten". Sehen sie die Ersten und letzten Amateuraufnahmen von der sensationellen River. sagt: "Kennenlernen, ficken und nie mehr gehen lassen."
Szene 2 Ildigo ist hier bei Ihren ersten Amateuraufnahmen zu sehen. Mit viel Liebe und Einsatz bläst sie den Schwanz ihres Freundes. Sehr schöne First-Time-Aufnahmen in freier Natur. Vor allem bei ihrem ersten Orgasmus möchte man am liebsten gleich mitmachen. Viele schöne Stellungen mit naturbelassenem Verhalten.
Szene 3 Annie möchte ihre ersten Aufnahmen bei Video in freier Natur machen. Als Swingerin möchte sie bei einem Amateurporno mitmachen um zu sehen, ob es das richtige für sie ist. Bei ihren ersten Orgasmus, als sich ihr ganzer Körper strafft und sie lustvoll stöhnt ist klar dass sie genau die Richtige für diese Aufnahmen ist. Geil geworden, verlangt sie nach einem zweiten Schwanz.


2.11 GB
Szene 1 Rosa nimmt zwar die Pille, hatte aber seit über einem Jahr keinen mehr stecken. Sie ist sehr schüchtern und traut sich nicht aus sich heraus zu gehen. Sie lässt sich sehr viel sagen und so konnten wir sie schnell zu einem Gangbang vor der Kamera überreden. Devot lässt sie sich richtig schön nach allen Regeln der Kunst durchstopfen. Sie hält richtig hin. Viele verschiedene Verwöhnstellungen für den Mann werden hier ausprobiert. Nach dem ersten Einfüllen in ihre Muschi folgt der fliegende Schwanzwechsel und sie bekommt sofort die nächste Riesenladung verpasst. Noch vollkommen orgasmusgeschüttelt wird die vollkommene Rosa weiter gefilmt. Video präsentiert eine sehr lange Creampie Szene.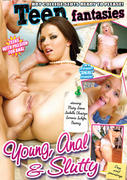 1.09 GB
Young, dumb and all up the bum. These teen sluts just love a good ass fucking. No matter what the length or the girth as long as it's right in their ass. Open up and say A, for some deep dish anal fucking.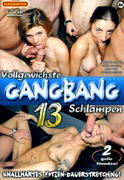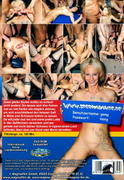 834 MB
Knallhartes Fotzen-Dauerstretching!
Diese geilen Stuten wollen es einfach nicht anders! Sie lassen sich ihre Fotzen von so vielen Kerlen wie möglich dehnen, um sich anschließend den heißen Saft in Möse und Schnauze ballern zu lassen. Da will jeder mal ran und seine pralle Latte in den Saftlöchern versenken und wer gerade mal nicht seinen Schwanz in irgend einem Loch hat, lässt eben per Hand oder Mund abmelken.


4.64 GB
Der Stutentausch geht in die nächste Runde: Lange erwartet – jetzt endlich da! Auch in Stutentausch 9 tauschen wieder zwei Paare für ein Wochenende den Partner.