News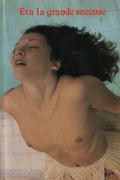 286 MB
Marilyn Jess works as a callgirl. In the first scene she has sex in bed with Gabriel Pontello. In the second scene four girls (Marilyn Jess, Charlotte Millet, Patricia and XNK2949) and Pontello and another guy are involved.

206 MB
First we have a lenghty love scene between Orfelia and her husband in the garden. Then we see her masturbating in the car before arriving at the castle. Here she is dressed up by Marianne Aubert who gives her an oil-treatment. There follows a lesbian scene between the two. Then Orfelia is put in chains before three men (one is Royer). Then we have a scene where two girls are blindfolded and attached to a hat stand (!). They are treated by the three guys. Then we have Aubert who blows Jean-Pierre Armand and is taken in the ass by him. Then two girls are forced to piss in the garden. Next, Ringer sucks Armand's dick and is being sodomised by him. Afterwards he pisses in her mouth. Now Armand fucks and sodomises little Ophelia. Then follows a nice scene in which all the performers take care of the body of Ophelia. Education successfully completed, the film ends.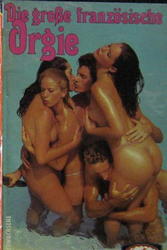 296 MB
Actress: France Lomay, Karine Gambier, Elisabeth Bure, Lucie Doll, Maria Catala

396 MB
Mistress Silvia takes a guy home who she met at a bar. At the house she ties him down. She explains that he is now her slave and has to do whatever it is she tells him. When he refuses to wear women's underwear and makeup, he gets a whipping. Together with her friend they train him to become a bi-slut.

293 MB
This film is even wackier than usual for director Francis Leroi. Another porno about doctors, nurses and patients getting it on, but this time it's a sex clinic in the country, and besides the usual characters in white coats, we also have nymphomaniacs running loose, interns who administer enemas and double penetration, lascivious nuns (nunsploitation!) who offer more than quiet prayer, and a dangerously young girl naked from the waist down and rolling her pussy around on a toy ball while a "monk" watches and jerks off. Bizarre indeed. The main characters are a married couple, Monsieur and Madam Mercier, played by Claude Valmont and Daniele David, who are clueless about sex, and come to the sex clinic for help. The crazy doctor and staff take full advantage of their naivete, and subject them to all sorts of sexual antics and experimentation in order to cure them of their inhibitions.

301 MB
Der Saft muss raus…der Saft muss rein! Er ist noch verdammt jung. Am Strand bekommt er mit wie eine Frau nach allen Regeln durchgefickt wird. Jetzt hält ihn nichts mehr… Irrsinnig vor Geilheit sucht sich der Knabe willige Op fer um all seine Phantasie auszuleben..

321 MB
Die Probanden können sich nicht mehr zurückhalten und wollen nur noch ficken. Selbst Herr Ministerialrat kann nach einer ausgiebigen Kostprobe nicht mehr ruhig auf seinem Stuhl sitzen. Und so kommt es, wie es kommen muss. Ein paar Ganoven versuchen die Tochter des Professors zu entführen. Doch leider krallen Sie sich das falsche Mädchen. Staunen werden Sie, wenn Sie erfahren, wer wirklich hinter den Entführern steckt.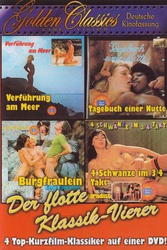 393 MB
Verführung am Meer
Sommer, Sonne und ein Meer voller Sinnlichkeit!
Die beiden heissen Mädchen besorgen es ihren
"Herren" am Strand und in der Brandung.
Tagebuch einer Nutte
Christian reisst das vohlproportionierte Flittchen
in einer tollen Sex-Bar auf. Zuhause angekommen,
erzähit sie ihm frel und offen, wie sie zum heissbe-
gehrten Lustobjekt der Männer wurde.
Burgfräulein
Zwei saftige Mösen locken am Burgfenster. Da
muß "Er" zeigen, wer der Herr im Schloss ist.
Doch die beiden Burgfräulein sind unersättlich.
4 Schwänze im 3/4 Takt
4 Schwänze und 4 Mösen bitten zum Tanz. Damen-
wahl ist selbstverständlich, und der Abschlussball
ist Megageill.

377 MB
Cock's to the bottom of their pretty sweet throats. But as you watch you will see & agree that these ballicking, cumdrinking oral sweet hearts take their best shots!