News

706 MB
Performers: Teresa Orlowski, Jasmin Duran, Frank Mazars,
Monique Matin, Laurie Valerie, Christoph Clark, Yves Baillat, Sandy Condor

781 MB
These ladies like the glamorous life. But cash isn't their only obsession. These twelve hot scenes of classy German women pursuing their obsession with cock will leave you bedazzled. Don't close your eyes for a second; you never know what is going to happen next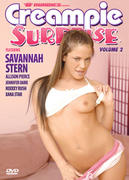 1.01 GB
The cutest babes getting their pussies filled with hot cum!

538 MB
This is one in the Golden Age of Porn series. The Golden Age of Porn refers to a period in the
history of pornography, approximately from the early 1970s to the late 1980s. The period is idealized
as a time in history where difficult to treat STDs had not achieved wide public notice. This freedom
was ostensibly reflected in the porn industry with adult movies and adult magazines approaching
the mainstream and becoming increasingly visible.