News

1.03 GB
When this horny hotel maid finds a handsome traveler in the shower, she grabs the opportunity to fuck a younger man. The horny mom worships his muscled torso and his rigid cock. She licks and sucks her way around his entire body until he buries his cock balls-deep inside her creamy. Her pussy milks this muscled stud until he delivers a huge load of cum that leaves her face sticky and covered in goo. Now that's good housekeeping!

700 MB
Comes with a wow! In every box! Watch them strip! Then get fucked! Big beautiful women hungry for cock!

1.36 GB
What if your divorced dad married a babe and you couldn`t stop thinking about her? What if you were adopted into a family where the mom is a MILF and thinks you`re hot, too? Would you cross the line? We did.

355 MB
Cassandra: This job just keeps getting better – fuck, how can I call this a job? Fucking horny ladies for a living, it's a fucking dream come true for me.
First up was Cassandra. She was a blowjob queen. She could suck for Britain, I almost blew my load in her mouth.
Great fuck too.
Lala: I first saw Lala on the Internet. She is a pornstar and has starred quite a few films. I was well chuffed when she agreed to come to Derby and make a video with me.
I loved fucking Lala. I would love to do another shoot with her, just so I can fuck her again.
Bernie: This was my second video with BBW Bernie, we both had a great fuck the first time that we wanted to do another one together. She came to Derby and we went to the local woods and fucked…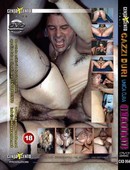 1.35 GB
Belle cicciotte e piene di voglie a cui dare sfogo con cazzi duri che le faranno saltellare di godimento!!!

1.35 GB
It's Chloe's first time dancing the pole and Caroline is showing her the ropes. Lucky for Rodney, he gets to be the test customer for her. Caroline shows her how to dress, how to lap dance and how to keep a loyal customer by sucking their cock. Together, they both take him deep down their throats, sucking and slurping his cock and balls. It seems that Chloe is a cock-starved little slut, because Caroline can barely stop her from sucking that rod. Of course, she's busy getting her pussy licked by a happy Rodney. When he cums on their faces, the girls eat it off each other with kisses and licks.

930 MB
Join Naughty Alysha in another installment of her whore bus where she takes to the road to find the lucky few that get to give her amazing body a good fucking. Naughty Alysha works her fine big ass and big tits for these random guys and makes them blow their loads like they never have before. Sit back and relax and let Naughty Alysha do all the work!

768 MB
My friend Alan Smithee said once "EVERYONE LOVES HOOKERS". He forgot to tell you that hookers are like sugar almost addicting. I just love them. Maybe, too much. While the wife is at work, the husbands will play. Watch how I go out and scrape more whores from the streets of LA. Warning may cause side effects, side effects may cause an addiction.