Classic

780 MB
Check out this red-hot classic! If you're into those cool classics that are just as hot as the new flicks, you'll love Matahari! And unlike lots of other porn, this flick actually has a story line! And the costumes the women wear are very sexy! Don't worry though, you're gonna see all the cock sucking and pussy licking you can handle! There is some hot lesbian action too! And every scene ends with a creamy cumshot!

842 MB
Tom Byron stars in this raucous romp from 1985, playing a cub reporter out to nab his first scoop. His assignment is to uncover the dirt on an old Victorian house that's been turned into the city's liveliest brothel. The madam of the house is Colleen Brennan, a buxom beauty who regales tom with tantalizing tales of what's gone on within the house's walls. We watch her torrid tales come to life as one lascivious lust bunny after another gets down and dirty with her clients, each one more sexually explosive than the last. Filled with ht top-heavy charms of naturally busty babes Little Oral Annie, Erica Boyer and Patti Petite, 69 Park Avenue is one address that you'll find yourself visiting again and again.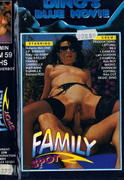 899 MB
Cast: Roberto Malone; Jean-Pierre Armand; Rally von Kamp; Yves Baillat; Richard Lengin ( as Richard Red); Debora Coeur (as Djamilla)


729 MB
Cast:Andrea Molnar as Andrea,Anette Montana,Angelica Bella as Gabrielle in some versions, Katy Kay in others,Georgina Lempin as Georgina,Dagmar Lost as Dagmar


1.13 GB
House Of 1001 Pleasures: 1984- Great euro title starring "The French Marilyn Monroe", Olinka


638 MB
Vor der grassierenden Pest ins Schloß zurückgezogen erzählt sich eine kleine Gruppe junger Leute sündig-schlüpfrige Geschichten um sich die Zeit zu vertreiben. Anmutige und jungfräuliche Ehe-Huren die sich in vollendeter Schlampenmanier bücklings die Arschlöcher stopfen lassen, vor Vergnügen jubeln, den Herren die Eier lutschen und den leckeren Samenschmalz aus mächtigen, knorrigen Schwänzen saugen.Auch Ihr werdet der süßen Falle frivoler Neugier nicht entgehen. Es lebe die Lust am Laster. Es lebe Sodom und Gomorrha!

669 MB
Performers: Leslie Bovee, Jamie Gillis, Terri Hall, Eva Henderson,
Richard Bolla, Bobby Astyr, Helen Madigan, Nancy Dare, Ras Kean,
Edward R. Davis, Jimmy Ray, Lee Dupree, Rober Fox, Herschel Savage

335 MB
Performers: Loni Sanders, Lisa DeLeeuw

684 MB
Performers: Kelly Nichols, Eric Edwards, Honey Wilder, Joanna Storm,
John Leslie, Jerry Butler, Chelsea Blake, R. Bolla, George Payne,
Tanya Lawson, Dick Howard, Silver Star

415 MB
Performers: Connie Peters, Jennifer West, Kevin James, Mike Ranger,
Barbie Turner, Michael Parker

706 MB
Performers: Teresa Orlowski, Jasmin Duran, Frank Mazars,
Monique Matin, Laurie Valerie, Christoph Clark, Yves Baillat, Sandy Condor