Classic

700 MB
Una storia d'amore e di peccato, che mischia politica e sesso…
incredibilimente eccitante…

1.16 GB
Starring:Angloma, Brigitte Olier, Christoph Clark, Francesco Malcolm, Jocelyn, Jonathan Houghton, Lady Amour, Richard Langin, Rossella Gracen, Sarah Young, Stefania Sartori, Thomas Spencer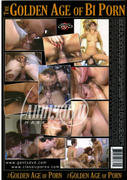 216 MB
Second edition of classic scenes from the best in bisexual porn. See the men and women share all equally.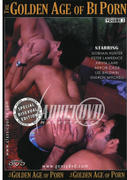 297 MB
Take a trip to the golden age of bi porn, where his ass and c*ck is hers and his. Where anything goes as these two guys and one gal can show you!

567 MB
Scenes from: The Big Switch, Passion By Fire, Innocence Lost

692 MB
A rare find with an all star cast of who's who in the porn industry. This sexual epic was filmed on location and begins with Ron Jeremy getting head from a gorgeous blonde on the beach. And a lesbian scene that inevitably transforms into a threesome. This festive love fest has many scenes with hot dripping wet women that have intense group encounters that lead to some amazing tantalizing orgasms.

797 MB
After a quickie stop at the mini market, onto the Body Shop, where both workers detail Ivory's body. This turns into a lustful 3-way encounter while delivering one climax after another. This lady works hard for her money…she has earned her "treasure."

622 MB
The Apartment (1971) presents a young, chain-smoking couple posing as brother and sister. The "sister" sports a seriously supreme muff while her "brother" boasts a fine pair of muttonchops. Be warned that they add up to some seriously hirsute cunnilingus. The Apartment also has another little extra – a guitar-strumming, folk-singing lesbian who has a bona fide orgasm at the hands of her butch lover and a black vibrator.

780 MB
Check out this red-hot classic! If you're into those cool classics that are just as hot as the new flicks, you'll love Matahari! And unlike lots of other porn, this flick actually has a story line! And the costumes the women wear are very sexy! Don't worry though, you're gonna see all the cock sucking and pussy licking you can handle! There is some hot lesbian action too! And every scene ends with a creamy cumshot!