Classic

321 MB
Die Probanden können sich nicht mehr zurückhalten und wollen nur noch ficken. Selbst Herr Ministerialrat kann nach einer ausgiebigen Kostprobe nicht mehr ruhig auf seinem Stuhl sitzen. Und so kommt es, wie es kommen muss. Ein paar Ganoven versuchen die Tochter des Professors zu entführen. Doch leider krallen Sie sich das falsche Mädchen. Staunen werden Sie, wenn Sie erfahren, wer wirklich hinter den Entführern steckt.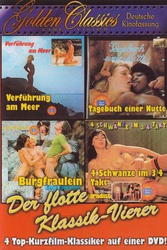 393 MB
Verführung am Meer
Sommer, Sonne und ein Meer voller Sinnlichkeit!
Die beiden heissen Mädchen besorgen es ihren
"Herren" am Strand und in der Brandung.
Tagebuch einer Nutte
Christian reisst das vohlproportionierte Flittchen
in einer tollen Sex-Bar auf. Zuhause angekommen,
erzähit sie ihm frel und offen, wie sie zum heissbe-
gehrten Lustobjekt der Männer wurde.
Burgfräulein
Zwei saftige Mösen locken am Burgfenster. Da
muß "Er" zeigen, wer der Herr im Schloss ist.
Doch die beiden Burgfräulein sind unersättlich.
4 Schwänze im 3/4 Takt
4 Schwänze und 4 Mösen bitten zum Tanz. Damen-
wahl ist selbstverständlich, und der Abschlussball
ist Megageill.

377 MB
Cock's to the bottom of their pretty sweet throats. But as you watch you will see & agree that these ballicking, cumdrinking oral sweet hearts take their best shots!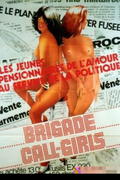 438 MB
Here is yet another amazing find from the seemingly inexhaustible stream of quality adult 70′s films. This is a French language film called 'Brigade Call-Girls', that seems like – although it clearly isn't – to have been made with the porn scenes as an afterthought. In a sense, the porn adds nothing at all to the film, in fact it seems to detract from a rather cool tale involving espionage, a deranged razor killer and the eponymous call-girls. There is maybe 20 percent adult material, but this one is interesting for it's quality cinematography, attention to story and large budget. Almost a giallo, but not quite, a great deal of the conventions of that genre, but without taking it all the way to the end. Overall, highly recommended, and I hope someone makes subs for this one because I have no idea why it's so obscure! It's a fuckin' travesty.

258 MB
Actress: France Lomay, Liliane Lemieuvre, Marie-Claude Moreau
Actors: Alban Ceray, Richard Lemieuvre, Dominique Aveline, Cyril Val, Charlie Schreiner

331 MB
This raunchy lustfest was first released, but it still packs a passionate punch today. The story — such as it is — concerns a bunch of black pimps and their various stables. One after another we watch as the pimps put their charges through their paces in a series of blistering boffs. The cast features some of the most exciting performers of the decade, women who may not have been among the top-flight starlets but who managed to make their mark on the business through sheer sexual power.