Fetish

696 MB
The slave looks eagerly into the air vents of his mistress. The first drop can be seen, then the lock will open completely and the golden shower poured over his body … with legs spread wide she lies on the sofa. A fist pushes slowly into her cunt. More and more is her pussy stretched … Harry S. Morgan with a report about people and their most perverted desires. Chasms are opening up ….

972 MB
Nogle piger er bare extreme og skyer ingen midler for at opnå orgasme. Pigerne i denne film er ingen undtagelse. De er frække, udfordrende og grænseoverskridende. Alt skal prøves og intet er forbudt. En hård film for dig der ønsker grænseoverskridende sex i bizarre positioner.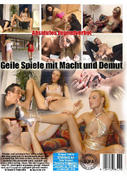 1.36 GB
Du wirst mein Lecksklave und Spucknapf sein. Geile Spiele mit Macht und Demut.

1.06 GB
These brown Bombshells are Sure to Make You Explode!

536 MB
Wendy invites you to watch as she explores the world of men loving other men. This is truly the best of both worlds – chiseled hardbodied studs with huge packages servicing each other and the amazingly enormous tits of Wendy Whoppers! A full length adult video.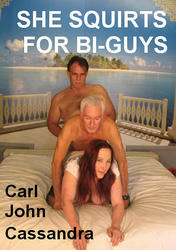 169 MB
Carl seduces John into more bi-action with the promise of a lady joining them who loves watching bi-guys do each other, because bi guys are the most fun in bed. Cassandra joins the fun making it a hot threesome. She gets so turned on that she squirts when she touches her clit with a vibrator.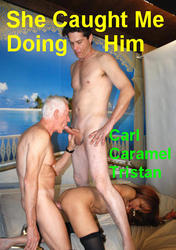 160 MB
Carl sneaks away to "talk" to the construction worker while his secretary waits for him. But what he really wants is the construction worker's cock in his hungry mouth! When Caramel walks in on the two, she decides to join the couple. With big, hard, throbbing cocks and a wet pussy…Carl enjoys the best of both worlds! It's a bi-sexual free for all, and Carl milks it to the last drop!

684 MB
Carl has been having a long-time gay affair with his Priest – that his wife didn't know about until today! The undercover lovers suck each other off and Carl is topped bareback-style when the wife catches them red-handed! Instead of demanding a divorce, she joins in on the fun and turns the illicit affair into a bisexual three-some! Watch the Priest fuck Carl while Carl fucks his wife before Carl receives a creampie for a perfect ending to this bisexual suck and fuck-stravaganza!

310 MB
Why does a sexual encounter have to be between just a man and a woman? We're breaking the rules with this explosive masterpiece! These hard-bodied studs and horny babes are being greedy and want the best of both worlds! No hole is left untouched! Cum watch as these gorgeous gals and guys balling each other and build up to a climactic ending!

396 MB
Mistress Silvia takes a guy home who she met at a bar. At the house she ties him down. She explains that he is now her slave and has to do whatever it is she tells him. When he refuses to wear women's underwear and makeup, he gets a whipping. Together with her friend they train him to become a bi-slut.