Fetish

694 MB
Mistress Tangent is furious when he catches Slave Spartacus in her office, obviously up to no good. So she decides to teach him a lesson and teach him who's really the boss! She humiliates him by making him undress to reveal his silky stockings. She asks him "What the Fuck" he was thinking jerking off with her shoes when he was supposed to be doing chores for her. She chastises him and has him lay down on the floor at her feet for foot domination. Next, she tramples him, makes him sniff and suck her toes before indulging in her CBT fetish!

697 MB
Super turn-on Nancy with her incredible body and face and an ass to die for, faces black and proud Lexi, who has lots of attitude. It's all here as the fight unfolds–painful full nelsons, body-scissors, tit mauling, hair pulling, long, lingering schoolboy pins, suffocating breast smothers and even a super double body-scissors. Finally one fighter proves superior and what occurs is domination and facesitting at its very best. The beaten warrior cries, begs and pleads for release, but the onslaught continues and the domination is both sexy and fearsome, as the victor is now turned on by her own power. The victor's triumph is punctuated by some of the most punishing, sexy, and awesome facesitting ever and you'll see till the ending.

946 MB
A voi il desiderio perverso di Francesca. Lei ha sempre voluto farsi scopare da un trans!

1.39 GB
She has out of this world fire colored red hair and enormously perfect tits that don't belong on a twenty year old. I admit to lusting after her and spending lots of time in my room relieving my sexual angst over her with usually my right hand. I fall asleep at night hoping to have some kind of realistic dream of the many things I would like to do with her or have her do to me. It's like her every move oozes sex and it drives me crazy with desire for her. One night I had just fallen into deep sleep when she appeared in my room in a skin tight space looking outfit advising me she was there to collect my sperm to populate her planet with man slaves.

807 MB
Spread your cheeks boys, cuz the ass Lady is coming. She's got vibrators and prostrate massagers from the future in her bag. The is how a professional femdom Queen does it. Within minutes she has her sissies on their backs and a gloved finger up their asses. She then proceeds to shove everything but the kitchen sink up their asses plus gives them a handjob and lastly the strap-on. Any normal guy would've squirted about 1/2 dozen times but these losers can't seem to do anything but lay there with their broken dicks and bawl and squeal like babies. This Queen is sexy and shapely but talks and laughs constantly. Her verbal humiliation must be so effective that the sissies can't cum or something.
Anyway this video would get a higher rating if the man actually managed to have functional weiners. Pity the fool who pays for a session with this dominatrix and then can't cum. Oh well, the memory of her will probably keep him in masturbatory bliss for weeks.

0.98 GB
Some of these strong-armed broads are immediately recognizable which should speak volumes about how excellent this compilation is. A bit light on femdom but there is so much quality handjob and oral sex to go around. I enjoyed the scene from the cover quite a bit: an older looking bitch turns flips an office chair over, sits on the guys face and jerks him upside down until he's squirting like a sprinkler system.

449 MB
You don't want to intrude on a Muscle Girl in her hotel room, especially if it's Ashlee Chamber's room. She will knock you out, and literally! Watch how she greets her intrusion dressed in a knock out slitted black mini dress. He is quickly thrown to the bed where she proceeds to dominate him with her lean, hard, muscular physique and making him worship her the entire time.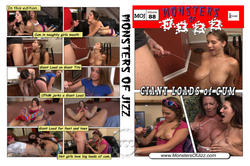 1.19 GB
Scene 1: Brandy's parents are upset that she gets a new piercing and also hasn't been obeying her curfew. She's punished with a spanking and when that doesn't work, she has to suck cock and take a thick load to the face.