Fetish

2.11 GB
When your boyfriend has been misbehaving, you know that the best way to get his ass back in line is to flip the script and, well…put his ass on the line! That's right ladies; you gotta break out your biggest, pinkest strap on cock and nail that dude's prostate until he's begging you for forgiveness! Sometimes you might even want to recruit your BFF to help out and make sure all his holes are filled from back to front. Don't worry about hurting his feelings either; we all know that at the end of the day, your boyfriend loves getting his ass sodomized by his beautiful girlfriend's big pink cock!

1.11 GB
I'm a fan of these types of video because they're so erotic. She has the look of a very experienced older woman and you just want to let her dominate you. There's a series of women here and several of them are hot!

574 MB
Muscle Girlz Kris Clark and Muscle Foxx invite you to cum join the fun of Muscle Worship! These ladies are of the same height/weight and are super muscular! It's a showdown of Blonde vs. Brunette with bicep and leg comparisons, both of which are truly exceptional! Then it's onto a hypnotic bouncing pecs duel! These girlz are touchy feely the whole time (we bet you wish it was your hands all over these marvelous Muscle Girlz!) Next up, there's some awesome lifts 'n carries and then it's down to the mats for some wrestling in a powerful showing of action and strength!

615 MB
Models in BSS-05: Tamako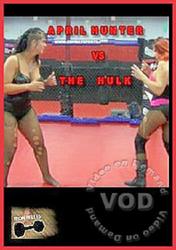 423 MB
This is a true clash of the titans! Two Arch Nemeses together for the very first time ever in the cage for an explosive fight! Featuring April Hunter (ex-WWE Pro Wrestler) and Hulk Huxly, an amazon beast of 6 ft., 200 lbs in a very active and exciting match.

855 MB
Watch these nuns as they get their groove on in the name of the father the son and the holy spirit.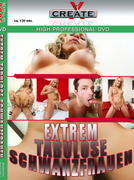 1.36 GB
Ob Mann oder Frau, wer weiss es so genau….

1.36 GB
 Einigen Weibern genügt der normale Schwanz eben nicht. Sie wollten, dass ihre versauten Löcher glühen und bis zum äußersten rangenommen werden. Extrem- versautes Pack!!!