Fetish

1.36 GB
Fusswichser, Nylonfreaks, Arschficker, Spermasaue, Rosettenfans und Fotzenknechte – So versaut ist unser Land! Ein knallharter Film!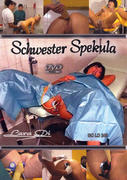 704 MB
Every patient is handled "special" in this hospital! This film feature extreme sadomasochism, bondage, and heavy hardcore punishment all with hospital tools! It's extreme and hardcore you are not going to want to miss this film!

1.23 GB
Bukkake Best Of 48 is a hardcore cumshot compilation featuring the hottest scenes from the best German Goo Girls and Extreme Bukkake videos.

704 MB
In 1945 the war was in full speed and there were only those who catch and those who get caught. There were moments of desperation where men needed to fuck and women wanted to let them. Love muscles were drawn and pussies got pounded. All is fair in love and war!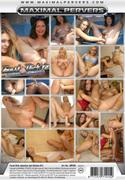 1.03 GB
These perverse fist-fuck-girls are totally sure if their pussies and buttholes with the whole fist get fucked! Because they love it and all hand-thickness between the legs.


696 MB
On a walk through te mountain forest Master Domus disciplines Heydi by tough tortures: defencesell lashed at a tree she is whipped out, waxed and her pussy brutally fucked. And for Heydis girlfriend things don'r run better. Two macho men show the girlies how a supple mare has to work!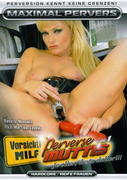 1.98 GB
Check out the latest from Maximal Pervers, Pervers Muttis 1! Featuring the hottest women in action from Germany!


1.70 GB
Check out the latest from Pink'o, Mano Profonda 3! Featuring the hottest girls action from Italy! All inside until disappear! 120 minutes of sex based on the pure pleasure of FIST FUCKING. All our actresses will be ready to get open and let you enjoy luxurious moments of total manual penetrations.

1.26 GB
These Girls are getting fisted for the first time. They never knew how great having someone's whole fist up their tight holes could be, but today they will find out! We caught it all on film for your viewing pleasure.


972 MB
Things start off with Abbraxa licking Trixy's brown starfish. Abbraxa finishes by eating Trixy's pussy out. Caprice uses her foot to fuck Abbraxa's pussy. She plays with herself as she slowly foot-fucks Abbraxa.