Fetish

2.04 GB
Jane Marie's First Hardcore! Chanel's First!

2.03 GB
100% Dick Sucking! Ball Teasing! Ass Pounding! Massive Cumshots!
It's time once again to find out who will be crowned Miss Transsexual Universe. These girls are going to do their best on stage, and off, to influence the judges to give them the crown!

2.59 GB
Buon Appetito! Invasion Of The Giant Pepperoni!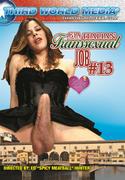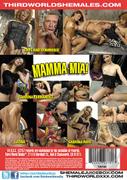 2.76 GB
I can no longer pretend that he is just my sisters black boyfriend.Because I am sure they are getting it on again and again in Oreo lovin' that is never gonna end!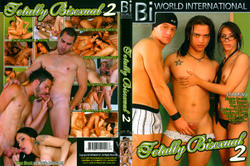 992 MB
Get in on the hottest bisexual action in this long awaited sequel! Two guys and one girl in every scene bring the best of both worlds together!

567 MB
Scenes from: The Big Switch, Passion By Fire, Innocence Lost

1.03 GB
Prepare for some of the hottest anything goes MMF action ever caught on film. BiMaxxx volume twenty includes five incredibly hot threesomes, perfect for guys and girls who love both cock and cunt. Along with the regular, amazing MMF action, this volume includes some nasty anal action, rimming, and a whole lot of gooey cum being shot on both guy and girl!

505 MB
When these three nymphos get together its an all day affair! With one female and two males, anything can happen and the fun just doesn't stop. Cum and watch a non-stoop sucking and fucking circle. These naughty sex fiends gobble cock and lick pussy like it's going out of style.

1.67 GB
You've Been Pegged # 2 Time again to blur the lines of fantasy and reality with a hard-hitting, fetishy ride into the wild world of PEGGING! These fellas like to be dominated by beautiful women from time to time, so strap yourself in while they strap-on and be ready one hell of a show!

1.59 GB
You are a pathetic excuse for a man. So I want you to watch closely as I get fucked by a real man. Pay attention and maybe you'll learn something!

774 MB
Alex D presents powerful retro cult director's cut versions of past authentic scenes.