Fetish

1.36 GB
Uns Sie Denken Niemand Schaut Zu!

1.43 GB
Some men just don't listen, they don't have the discipline. Well these dominant women will show you who's in charge. They get their men on their knees and suck their toes, and when that's done it's time to move to the ass. If he talks back to you, or can't eat your pussy right, you might have to sit on his face for a bit until he learns.
These men start to learn as they graciously accept their mistress' spit as it's shot into their open mouths. This German female domination movie will show these now submissive men who's the boss.


695 MB
When Jane found out that she would be testing all sorts of Sex toys with the muscle man Markus Waxenegger, she got more than just excited. He made her squirt and then tested every toy he could find!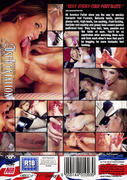 1 GB
Hot-step your way to Fantastic Feet where glossy nails, high-heels and squishy foot pedicures are the order of the day! These babes love feet, toes, pussies and the hot taste of cum! At home, busty brunette Janca and cute blonde Candy undress – allowing plenty of time for the camera to film their perfect legs and feet. Blonde babe Candy slowly wraps her leg in a fishnet stocking, easing the garment up her thigh, coming to rest just below her crotch! Janca on the other hand just can't decide what to wear. Dressed in a lacy PVC bodice, she licks Candy's thigh-length killer-heels before removing them and nibbling on her delicate toes.

648 MB
Mistress Ginger is sitting on her thrown when her slave crawls into her presence, she immediately orders him to suck her high heel and worship her feet, all the while verbally chastising her lowly slave. This horny goddess plans on using her slave every way she can to feed her sexual energies. She mounts his face and smothers him with her ass and pussy, admonishing him to get this tongue in there. Not satisfied with his efforts, she straps on a dildo gag