News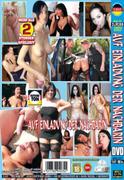 1.16 GB
Versaute Fotzen… geil auf fremde schwanze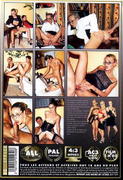 693 MB
Trois femmes actives occupant des postes à responsabilité, se retrouvent dans des positions imprévisibles face à des hommes très entreprenant. Très vite, ces saintes ni touche à lunettes vont dévoiler leur vrai carractère de vicieuses, aussi bien avec le plombier qu'avec  leur patient.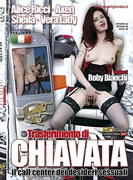 1.37 GB
Il call center dei desideri sessuali!!! Le fantasie degli utenti 899 si tramutano in realta: le donne piu viste sulle reti italiane parlano con loro al telefono e mettono in pratica davanti alla telecamera ogni loro desiderio, anche il piu sporco e inconfessabile… Produzione italiana.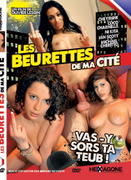 923 MB
2 jolies beurettes ,Nadia et Sabrina se croisent dans la rue et commencent à papoter tous en allant chez Nadia. Sabrina lui raconte comment elle est love de son nouveau mec, Batiste, sans ce douter une seconde que ce dernier est en train de baiser l'une de ses copines de cité !Fabrice le mec de Nadia rentre chez lui et découvre sa copine en charmante compagnie.


699 MB
Frau Dr. Jansen, alias Kelly Trump, ist ihren Sch?lerin ein echtes Vorbild: Gierig nimmt sich die attraktive, vollbusige Lehrerin den jungen Konrad zur Brust. Der nutzt die Gunst der Stunde und fickt die intelligente Sau gleich in den Arsch.
Auch Sportlehrer Otto Kr?ger vergreift sich t?glich an den rotzfrechen Internats-G?ren. Im Waschraum vertiefen Nikita und Lisa ihre oralen K?nste. Im Klassenzimmer veranstalten Lolita, Michaela und Paula ihre erste Orgie. Franz?sisch-Lehrer Jocelyn stopft Frau Dr. Jansen seinen riesigen R?ssel in die Hintert?r, bis sie von einer Ohnmacht in die andere f?llt.
Herrlich, wie der junge Theo die dicktittige, strenge Internats-Leiterin Hildegard Ungeheuer auf's Kreuz legt.


1.85 GB
The best perverted sex scenes ever collected by Videorama, come and see for yourself that we're not lying. Hundreds of hot hot clips, with hundreds of horny beasty whores. There's everything in here!

1.59 GB
2 Hours 5 scenes. Mouth and Pussy Pissing. Fisting and Big Toys. Enjoy the splashing watersport fountains.
If you like dirty german stuff…this one is for you! a lot of fisting, pissing and otherdirty stuff!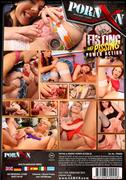 1.77 GB
2 hours Pissing & Fisting & Big Toys! Bigtoys, Assfisting & Extremegapes.

1.57 GB
110 Minutes of Fisting and Pissing and Bigtoys. 7 girls, 5 Hot Scenes. Enjoy the Splashing Watersports Fountains.

1.66 GB
Prefer a fist to the wrist? Face fucking, golden showers, fist internals, oversized dildos and messy cumshots – anything and everything – it's all here! So what are you waiting for?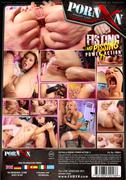 1.86 GB
Enjoy all the feats of cunt gaping as these pussies are stretched to the limit with hardcore hand-banging and fisting onslaughts!


857 MB
Fisting and Pissing Power Action. 6 girls, 5 Fisting Scenes. Enjoy the big stuff in these girls fuckholes