News

1.38 GB
Yet another compilation of outstanding quality and distinction from our friends at DBM Videovertrieb. Follow the lives of the sexually-rich and famous as beautiful men and women engage in group sex, anal, DP's and more. Featuring several scenes depicting a sex therapist's unique form of therapy, a peeping tom who gets exactly what he wanted (but maybe not what he bargained for) and a smokin' hot dual dildo double penetration solo masturbation scene.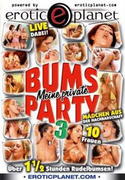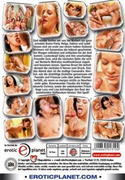 700 MB
Herzlich Willkommen zur nächsten Gang Bang Party

0.98 GB
These cum craving German hotties are out on the prowl for hard cock! Cum and join us live in the land of horny Germans as gorgeous babes get their pink meat licked and pounded! Some of these horny vixens just like to show off their fleshy merchandise!


685 MB
French is the language of love, and French movies are intimate works of art and sexuality. Libres Echanges is no exception and offers up plenty of steamy lesbian, anal, and outdoor action to heat up the temperature. The women in it are beautiful maidens who go to the furthest of links to please who they are having sex with. 789 MB
Here are five girls who all have 100% natural breasts. They take naughty pleasure in caressing themselves, tickling the tips to make them harden and swell, in order to better lure guys into their beds. Evie, Nicara, Natasha expose themselves before doing pearl necklaces like pros. With Honey, everything is natural, from her heavy chest to her hairy pussy, and she gets fucked while alternating her laughter with screams of orgasm. Finally, the main feature is Tyra Moore and her huge breasts. You will not forget the sight of these two masses of moving flesh, bouncing at the rate of penetration.


701 MB
La Poste, nous avons tous a y gagner ! Si pour vous c'est une contrainte d'y aller, certaines postieres font leur maximum pour satisfaire leurs clients en se faisant démonter joyeusement par ces derniers, exigeants mais performants. Tout y passera, sodo, double pénétration, double vaginale, éjac facial, gorges profondes ..


1.95 GB
Unglaublich! Extrem schwangere Frauen wollen es wissen und ficken bis ihre Wehe einsetzen.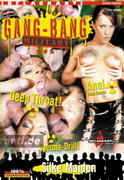 700 MB
To the rows! with a hard rod!
Commandant Smith and his company have recruited the hot Silke for the wildest gang-bang the boys can have in hard times. They smash her mouth with cock thrusting and bang her love holes with rage. These boys are going nuts and Silke loves it even more!


1.31 GB
The pretty Andrea, a happy too blow, young woman is applying to the similarly arrogant and big busted Miranda, who is boss of a worldwide known fashion magazine, to become her private secretary. The company is teeming with big-headed pricks, who are all aiming to kiss their complacent goddess Miranda's ass. Like in any good business, co-worker affairs here occur daily.

695 MB
Hier wird fleissig gehaemmert und gehobelt..so dass nicht nur die Spaenen fliessen.


696 MB
All of the beautiful ladies featured here are mega pregnant, but even so…they're all in heat! Watch their bouncy bellies get jiggled around as they take those cocks left and right. They may be inflated like gigantic balloons ready to burst, but they still get horny damn it!