News

1.12 GB
Check out the latest from Mick Haig Productions, Die Leiden Der Jungen Laura! Featuring the hottest girls in action from Germany!


669 MB
Performers: Leslie Bovee, Jamie Gillis, Terri Hall, Eva Henderson,
Richard Bolla, Bobby Astyr, Helen Madigan, Nancy Dare, Ras Kean,
Edward R. Davis, Jimmy Ray, Lee Dupree, Rober Fox, Herschel Savage

335 MB
Performers: Loni Sanders, Lisa DeLeeuw

684 MB
Performers: Kelly Nichols, Eric Edwards, Honey Wilder, Joanna Storm,
John Leslie, Jerry Butler, Chelsea Blake, R. Bolla, George Payne,
Tanya Lawson, Dick Howard, Silver Star

415 MB
Performers: Connie Peters, Jennifer West, Kevin James, Mike Ranger,
Barbie Turner, Michael Parker

706 MB
Performers: Teresa Orlowski, Jasmin Duran, Frank Mazars,
Monique Matin, Laurie Valerie, Christoph Clark, Yves Baillat, Sandy Condor

781 MB
These ladies like the glamorous life. But cash isn't their only obsession. These twelve hot scenes of classy German women pursuing their obsession with cock will leave you bedazzled. Don't close your eyes for a second; you never know what is going to happen next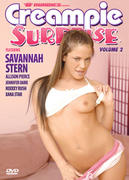 1.01 GB
The cutest babes getting their pussies filled with hot cum!