News

859 MB
Performers: Christy Canyon, Heather Wayne, Susan Hart, Billy Dee,
Candi, Robert Kerman, Rikki Blake, Steve Drake, Greg Rome

895 MB
Welcome to the clinic where confused, misguided white couples come to solve their marital porblems by getting out of the rat race and into the black race. If this doctor doesn't do it for you, then you're in really critical condition.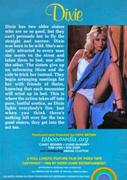 700 MB
Performers: Abigail Clayton, Spring Finlay, Mimi Morgan, Turk Lyon, John Seeman, Ken Scudder,
John Leslie, Norman Osaka, Judy DeWitt

538 MB
Performers: Rhonda Jo Petty, Ric Lutze, Robin Savage, Tiffany Ladd,
Alan Coberg, Stormy Simons, Ming Jade, Angel Van Leuven, Rob Rose,
Damon Christian, Mike Ranger, Tim Wade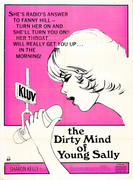 700 MB
Performers: Sharon Kelly (aka Colleen Brennan), George Flowers, Norman Fields

684 MB
There's only one thing in the minds of these sex stars and you can be sure it ain't clean! Alex De Renzy leads an all star cast through their sexual paces creating another wall to wall erotic classic from the man.


759 MB
Volume 28 Includes: Skin Cream, Dr. Flasher, Steam Heat, Setting A Record, Glory Solution

720 MB
Volume 26 Includes: Check My Keyboard, The Shadow, Welcome Home, Diary Keeping, Breaking In A Maid,
The Family That Sleeps Together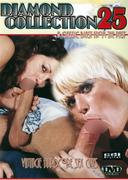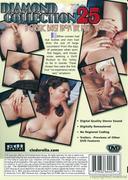 682 MB
Volume 25 Includes: Hot Tuna Sandwich, Soul Sauna, Anal Cheerleader, Bra Salesman, Pony Tail

851 MB
Volume 7 Includes: D008 – Three For Fun; D251 Western Sailor; D263 – Bun Lover; D179 – In The Barn;
D185 – Black House Call; D177 – Love Seat


900 MB
Performers: Cris Cassidy, John Leslie, Mimi Morgan, David Morris, King Paul, Tyler Reynolds, John Seeman, Joey Silvera


911 MB
Volume 4 Includes: Three for Fun, Lady in Red, In The Barn, Love Seat, Peeping Tom, Black Housecalls,
Western Sailor, Fine Tuning, Hellooo Baaby, Velvet Touch, Cozy Kitchen, Western Fox, Bun Lover